In 1987 Robert Heinz and John Roggen founded their first company in Groningen.
Their exlusive shop HEINZ ROGGEN INTERIOR created enthousiastic admiration in both the northern part as well as in the whole country. Soon their reputation abroad followed.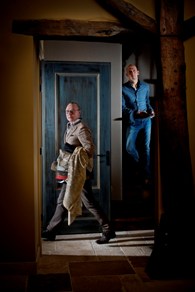 A strong couple: Robert applied to building, rebuilding and the supervise of it. John provides for the interior.
Together they advise and acompagny your small and large commissions to realise the interior you desire.Supervision from beginning to end? If asked for we take worries that appear upon us. So you can - in dialoque with us - put your mind to your ambitions !